Hi, I'm Monique!
I hold the position of owner and Operations Director of Lost Horizons Travel Agency and Tour Operators based in Kasane. I was brought up in Botswana in the small town of Maun and then subsequently relocated to Kasane. I have a passion for the hospitality industry and decided to study Hotel Management with the Institution of commercial management in the United Kingdom where I accrued a Diploma in Hotel Management and got certified as an INNkeeper with the Hospitality School of South Africa.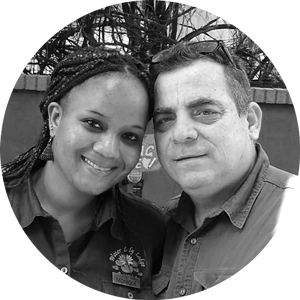 I have worked as General Manager, Reservations and Activities Manager in many hotels in Botswana. I have over 15 years work experience in the Hospitality Industry.
I'm based in Kasane, Botswana with my Italian husband Maurizio. We have 2 children (7 and 5 years old). I'm currently managing the Lost Horizons Travel Agency reservations department and I'm passionate about creating travel itineraries that provide long and lasting memories for our guests.
After having had experience in working at several Hotels in Botswana, I realised the need of having a local Travel Agent based in Botswana who can provide personal attention to guests that visit Botswana thus I opened my own company Lost Horizons Safaris.
I enjoy outdoor adventures, meeting people and travelling. I have been to places like Europe and Australia.
Let's meet, we are here!